Quote by Mr. Magorium
Readers,
Hey guys so this week we have a lot of releases. Haha, jokes on you if you don't read Socks Goblin cuz that's it for this week (also we're finally finishing Yoshiwara). Oh and also, after chapter 21, we'll be jointing with Tribuo Scans for Socks Goblin so maybe we'll release that more often.
Dethati, the winner of the contest, requested that we release Witch Shop so that'll be out next week (stay tuned)! He also likes Chronicles of the Cursed Sword, but we have no translators for that project (so you know, if you can help, hello).
There's no contest this week (maybe I'll think of another stupid question next month), but there is a new poll. You don't get anything if you answer the poll, but don't let that discourage you from voting.
But you know what's the best surefire way to get your favorite projects released?
Apply to work for us because we need Proofreaders, Editors and Translators AND we have a Pie … hohoho
I'll be honest because it seems like a lot of people want to know…we mostly need typesetters!
For any questions or concerns or anything that bugs you, feel free to email us at:
friendshipscans@gmail.com
or
If you just feel like ranting and ranting and ranting, drop by our chat room which is located at the left side of our website.
Love,
Cowsarenice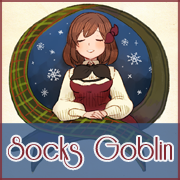 Chapter 16                                  Chapter 11
Chapter 17                                  Chapter 12
Chapter 18                                  Chapter 13 [END]
Chapter 19
Chapter 20
Chapter 21