Quote by George Orwell
Readers,
Surprise! An early release this week! Congrats to Dethati for winning last week's contest, Why Cow should become a cannibal! So, Dethati, whenever you see this, let us know what your favorite project is and we will do our best to release some chapters this week or next (unless of course your favorite project is one of those hopeless ones)…if you want you can choose more than one and we'll see what we can do with that.
For those who submitted but did not win, thanks for your entries! I enjoyed reading every one of them. I'll try to post more fun things in the future, so stay tuned…
Also, in case you guys haven't noticed, we've just brought comments on project pages back! So, feel free to make comments/have discussions about your favorite projects on their respective pages!
This week we are finally releasing an old favorite, Drops of Dreams! We really need a translator for this project! I quality checked that chapter this week guys…it's a real doozy. So please help us out if you can! We are also releasing The Other Side of the Milky Way this week. This is the last chapter we have until this project has to go on hiatus! We don't have raws for the rest of the series, so if anyone could help us out with this problem, we would be very appreciative!
But you know what's the best surefire way to get your favorite projects released? (you don't even need to answer my dumb question!)
Apply to work for us because we need Proofreaders, Editors and Translators AND we have a Pie … hohoho
For any questions or concerns or anything that bugs you, feel free to email us at:
friendshipscans@gmail.com
or
If you just feel like ranting and ranting and ranting, drop by our chat room which is located at the left side of our website.
Love,
Cowsarenice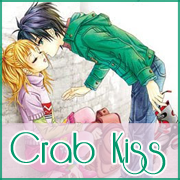 Chapter 17                                   Chapter 11                             Chapter 6
Chapter 18