Love with your brain and not your heart because hearts can be transplanted nowadays
Dear readers,
We have lots of releases again this week (even though we are a little late)! Enjoy!
Also we really need staff!
We need pretty much everything (especially translators, proofreaders, cleaners, typesetters, quality checkers…oh wait…). We also have a new position, so check out our recruitment page for more details!
Kindly check our recruitment page for the tests and more details (click the link below) http://www.friendshipscans.com/recruitment/
Please help us out by donating! We use donations for raws and to host our site and reader. The donation button is at the right side of the page!
And although donations do help, don't forget, we also need raw providers/scanners!
For any questions, e-mail us at
friendshipscans@gmail.com
or
Drop by to our chat room which is located at the left side of our website.
Love,
Cowsarenice and staff

Chapter 39                                Chapter 9.2                                 Chapter 60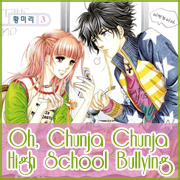 Chapter 17                                  Chapter 11
Chapter 18