Happy Birthday to Us!
A huge thanks to our dear (slightly lurkerish) editor, Keizami, for his beautiful drawing.
Hello, everyone!
Guess what?
It's Friendship Scans' 5th birthday!! Happy (super belated whoops) birthday to us! :)
Everyone here is pretty chill and cool and awesome and nice and thank you for sticking around.
May our future be filled with the dankest memes, the baguettiest of baguettes, the finest bishies, the best waifu, and, of course, more chapters of *insert favorite manga/hwa/hua/lolwha here*
Mine is "I Care About You."
I'm kidding.
(no i'm not.)
HAPPY BIRTHDAY!

Chapter 17
Chapter 18
Chapter 19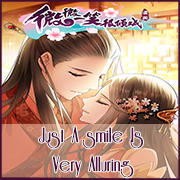 Chapter 9
Chapter 10
Chapter 11
Chapter 12
Chapter 13