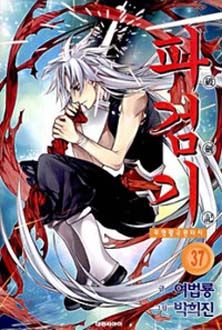 Title: 破剑记,Thanh Gươm Truyền Thuyết,파검기
Author: Beop-Ryong Yeo
Artist: Hui-Jin Park
Genre: Action,  Adventure,  Comedy,  Fantasy,  Martial Arts, Romance,  Shounen,  Supernatural
Length: 37 Volumes (Complete)
SPANISH by Tsuki no Fansub
Summary 
Rey Yan was an orphan with no home, no skills, and no purpose. But when he comes upon the PaSa sword, a cursed blade made from the bones of the demon king, he suddenly finds himself with the power to be a great hero. The sword's creator is the evil Shiyan, the royal vizier who needs the sword to assist him in releasing his ancestor, the demon king.